Hafþór Júlíus Björnsson, who has starred in Game of Thrones as Gregor Clegane since Season 4, has got the internet buzzing with photos of himself and ultra-cute wife.
The Icelandic professional strongman and actor has a strong body built and made a World Record in deadlifting and wears with pride, the tag, 'The World's Strongest Man 2018'!
Björnsson, who holds the title of World's Strongest Man, towers over virtually everyone, measuring a huge 6ft 9in tall while his wife Kelsey Henson stands at 5ft 2in.
What's caught everyone's attention is his pictures with his ultra-cute Canadian wife, Kelsey Henson.
Check photos of the couple below: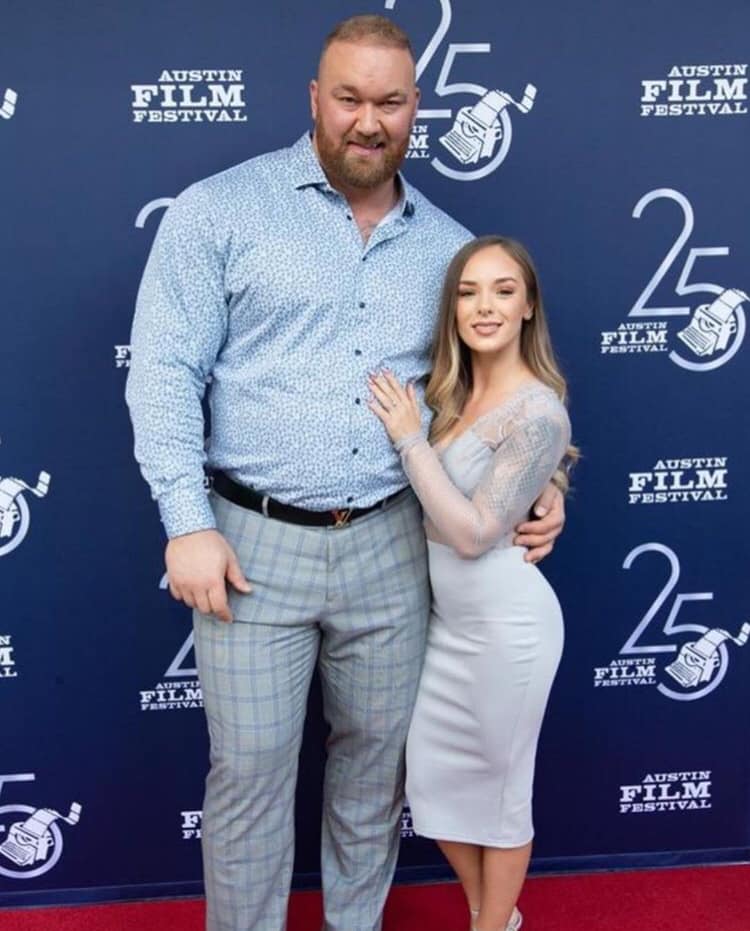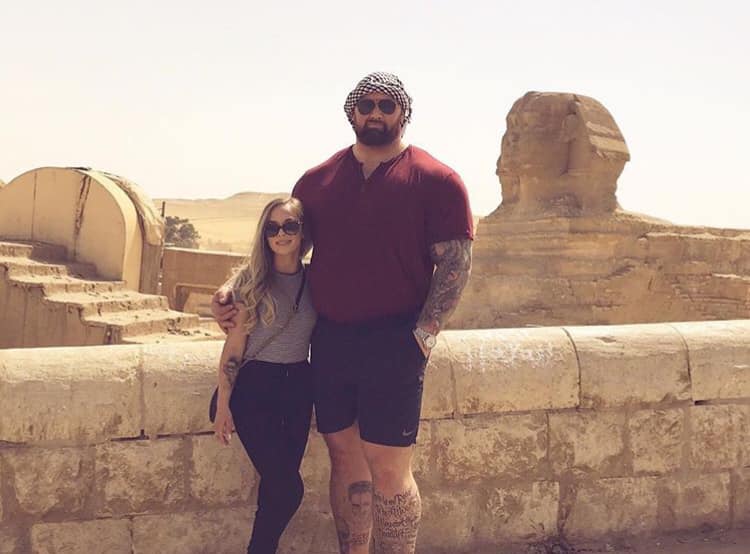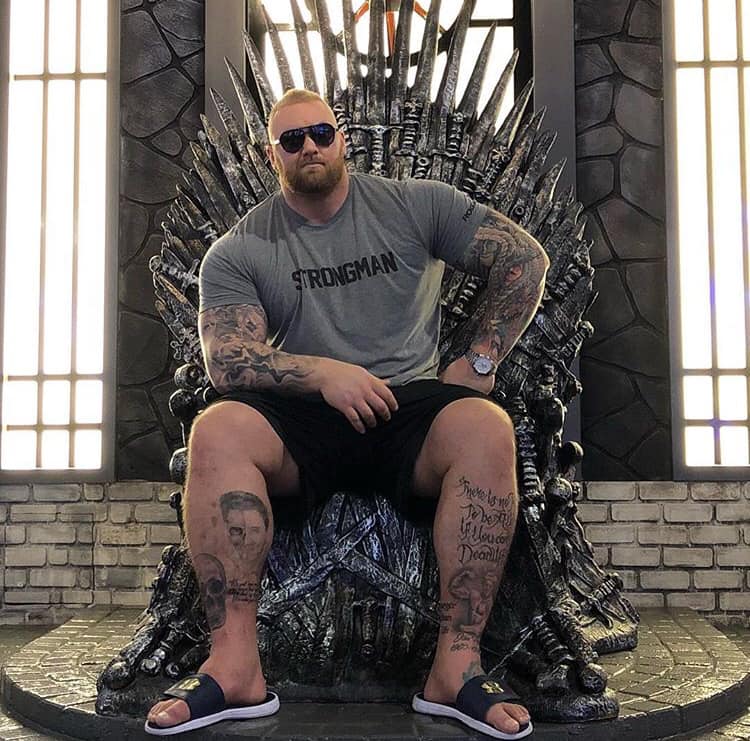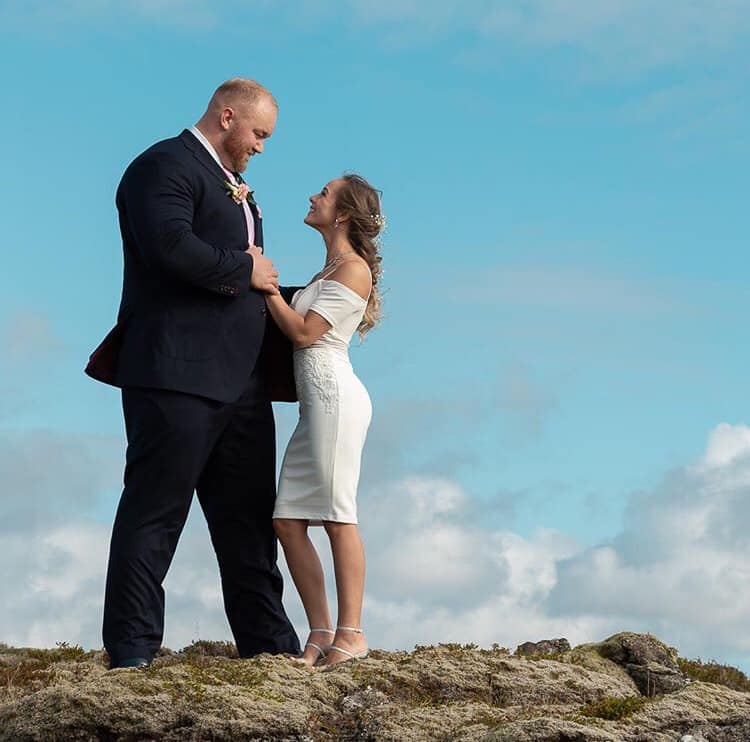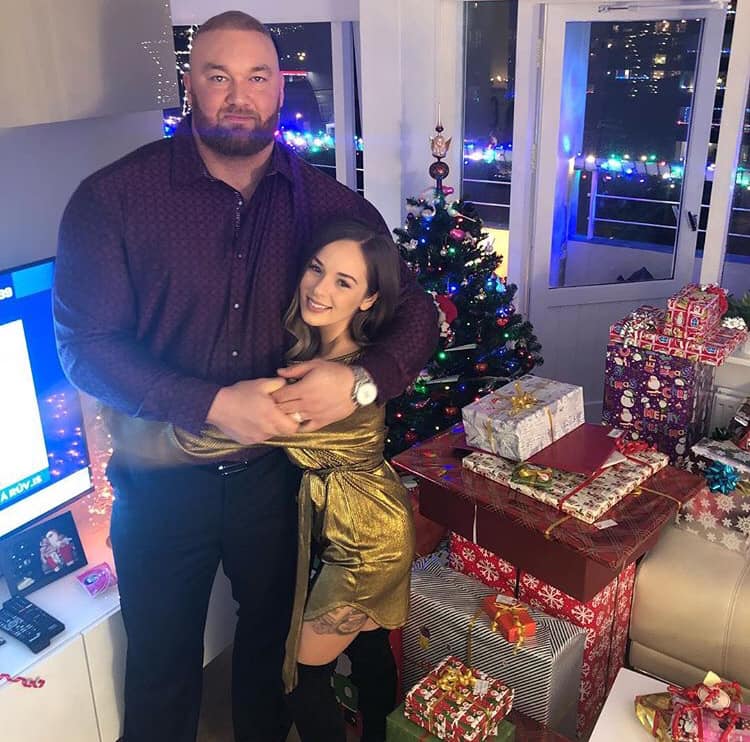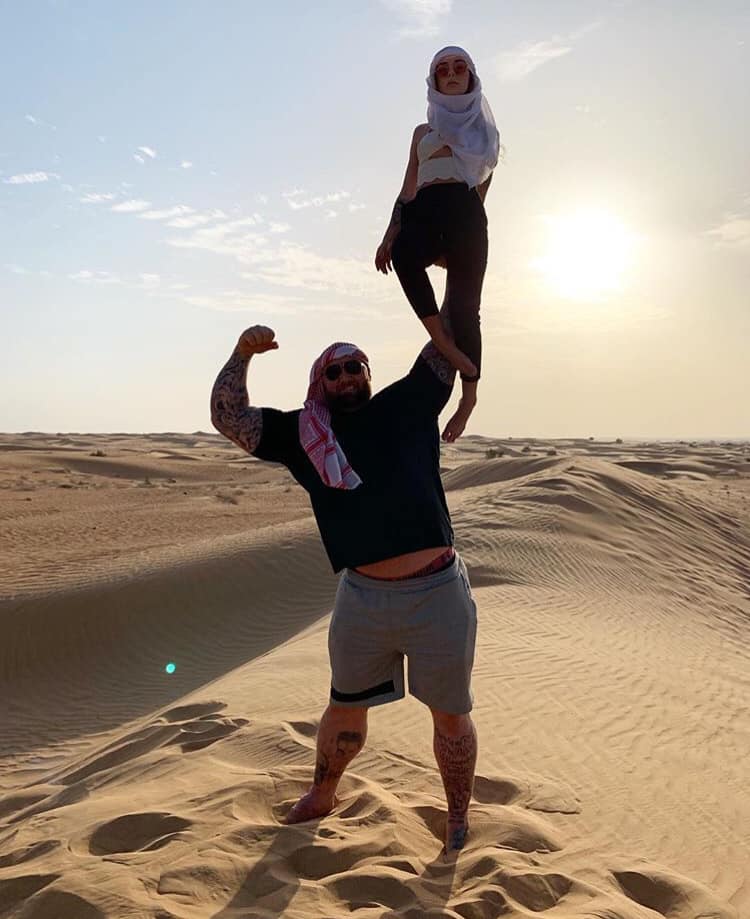 Source: Phamousghana.com/Barima Kwabena Owusu