IT'S A WRAP FOR ALOE VERA!. Peter Sedufia shares an Emotional story on making the movie Aloe Vera.
Award-winning Ghanaian Film Maker Peter Sedufia has shared an emotional story about making the movie, Aloe Vera.
The movie which was shot in a colorful community in Dabala, Volta Region of Ghana, which was created purposely for the project, starred renowned actors like Kofi Adjorlolo, Nana Ama McBrown, Naa Ashorkor, Aaron Adatsi and a tall list of movie stars.
Peter Sedufia in a Facebook post recounted the challenges he had to go through in making the film.
"The plan was to film for 12 days and have 3 days clear for footage review, shot pick-ups and packing to leave. But, that didn't go as planned. From the very first day, we shouted "Action", the rains also responded.
We didn't have the financial means to afford an in-depth review of the weather forecast in our filming location by the meteorological service before principal photography, so, we resorted to the reports of the town folks who confirmed that September is a sure holiday for rains.
In sharp contrast, we were hit by minor rains almost every day which left the grounds always muddy and difficult to film on. We could go almost a whole day of sunlight without filming, waiting for some drylands to surface. By day 4, we had missed close to 2 days of the filming schedule, which would go into extra days.
Then came the heaviest downpour the morning of the day… It submerged the entire location and our structures". he wrote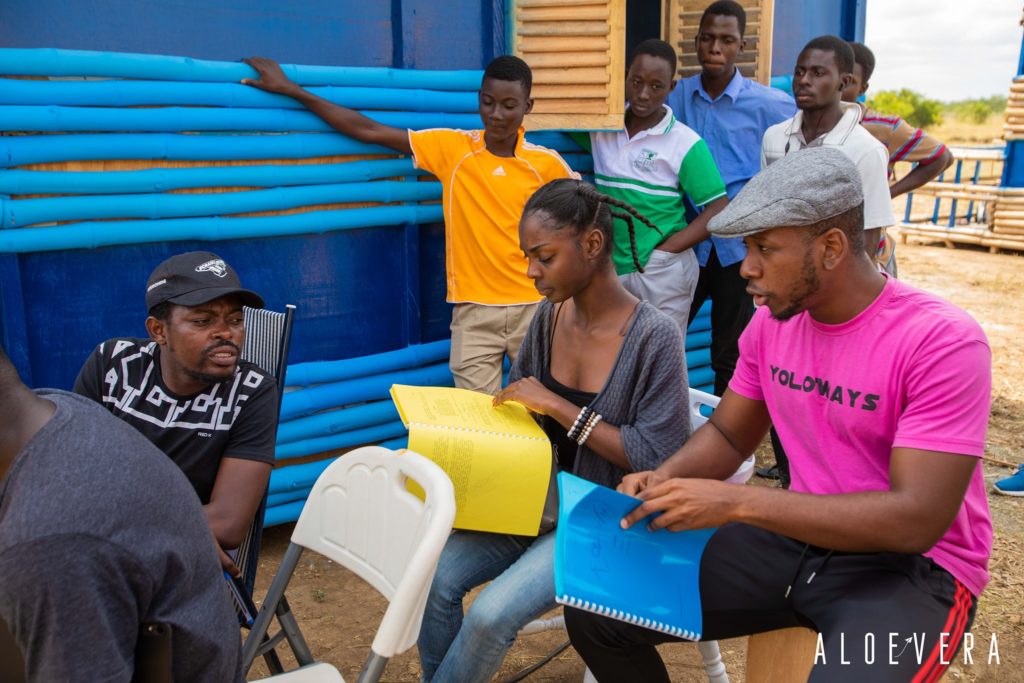 The award-winning filmmaker also revealed that he lost his mum in the course of filming.
"One morning, I woke up to the news of my mum being rushed to the hospital, but, with the assurance that she was going to be well. I gathered strength from all these down moments and got on set to make this film happen and make her proud. Two hours later, I got another call from my brother… my mother is dead!
I was totally blank for a moment. I'd never felt like finishing the shoot so quickly to go home than that day. But, we'd have to wrap up the entire shoot in two more days and say goodbye to Dabala, then, I could go and mourn my mum." he wrote
Source: Phamousghana.com/Barima Kwabena Owusu