Struggles, Disappointments, and an Undying spirit on the journey to building Seloart -The Selorm Betepe Story
Branding Expert, Chief Executive Officer and Founder of Seloart, a sign making company, Selorm Betepe has shared an inspiring story on how he rose beyond the torrid times to build one of Ghana's biggest sign-making companies.
The company which started operations as a signwriting shop at Achimota in Accra the capital of Ghana has grown from sign writing to design and printing of complex and intriguing artworks, vehicle branding, signage, large format digital printing, CNC cutting, laser cutting, and general branding works.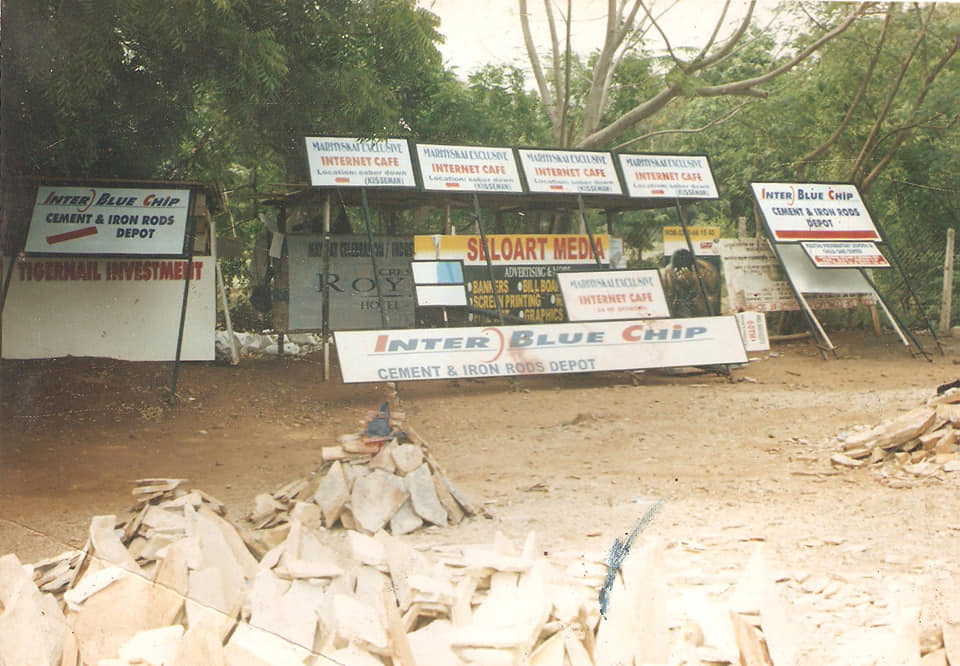 Like every entrepreneur or visionary who has plans of setting up a business, Selorm has seen it all. Struggles, disappointments, and his undying spirit have propelled him to achieve greater heights with Seloart.
In 2019, Seloart opened a state-of-the-art sign making factory at Pokuase in Accra as part of efforts to transform the signwriting industry to become a viable sector in Ghana and West Africa. The company, also inaugurated its Corporate Head Office at Pokuase to boost its engagements with clients.
"If opportunity doesn't knock, build a door" a philosophy which Selorm has held on to and one that defines his personality. His undying spirit even in the face of struggles and disappointments. A philosophy that has spurred him on for 15 years on a journey in building the preferred signwriting company in Ghana and beyond.
As Seloart marks 15 years in existence, Selorm Betepe has shared the story of how he transformed a wayside sign art making shop into an ultra modern and state-of-the art sign writing company in Ghana. An inspiring story that touches on the need to rise above doubt and discouragement.
Read below……
"On May 5, 2005, the dream began with what no one thought could be a force to reckon with. The dream began with a makeshift structure with no trace of hope and sustainability. It was a journey without a path; a means to an end and an idea people looked down on.
It started as a sign writing shop at Achimota; basically doing paint work. The first two years were the most difficult part of the journey, but hope was not lost.
I didn't know what to tell my mum after the GH¢80 seed money she gave me went down the drain. The rains destroyed the makeshift structure but she never gave up. Mummy encouraged me to get it fixed and move on with the dream. She is a mother everyone would wish for. I call her Lena.
I met Josben Odonkor, who was then working with ABL during the most trying moments of my career. He was then Head of Marketing and had at the time come to repair his lawn mower at a shop near mine. He told me he would like to work with me on a branding project. Our Club Beer and Stone Lager branding project came to an end successfully. It was a pleasure working with him until his unfortunate demise. May he rest in peace.
During the ABL branding project, AMA was really on our case. It was then on a project to evict encroachers on Achimota School lands.
We couldn't bear the harassment of the metro guards any longer so we had to cough up GH¢3,000 to rent a shop at Achimota. On April 13, 2008, we opened the shop and thereby revived what seemed to be a dead dream. Our clients were very excited to see a transition of something that had all its hopes dashed.
Business picked up quickly. Of course, we had no option than to succeed. Failure was not an option.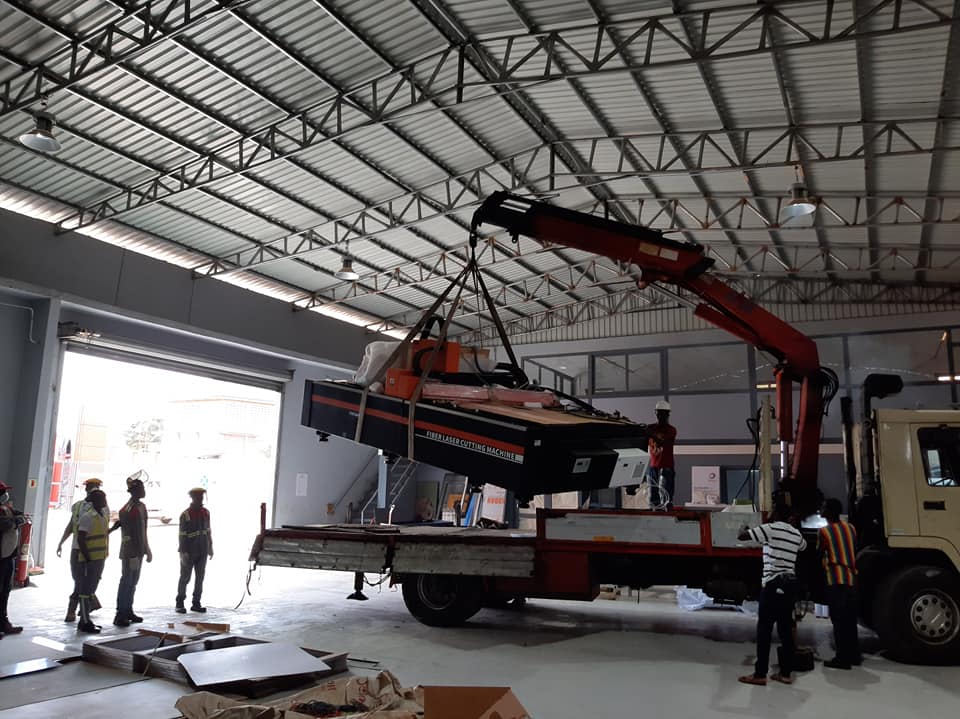 Technology:
In 2010, I came to the conclusion that technology was the game changer for the sustainability of this dream. I recollect going to the then Unibank, Apenkwa branch to be precise, for a loan of £10,000 but my relationship manager said "Selorm, we can't help you. Your sales can't support the loan."
The red card from Unibank did not end my dream as I pushed on. Two years later, a friend, Yaw Frimpong Tenkorang of then Beige Capital called and said his company wanted some branding done on their cars. We performed to the best of our ability resulting in one Mr. Koomson of then Goldman Capital inviting me for a meeting. He actually drove to my office for the meeting. We had a successful meeting and came to an agreement. On his way out he asked me "Selorm what do you need to help grow your business" and without blinking an eye I responded that I needed a loan of £10,000 to buy a large format printer.
He asked me to come to his office on Monday. He handed me over to his relationship manager and told him "this guy needs a loan, help him out" .
I went through all the process, provided the necessary documentation and collateral. In three days, my account was credited with the said amount. Within three weeks ,we flew in our first VersaCamm series printer from the UK. That was in December 2012.
We dutifully made all monthly principal and interest payments. The fact is all sales and profit went into paying off the loan, payment was made 8 months ahead of schedule.
Game Changer:
This technology was a game changer because we were able to generate income to upgrade our system to add a computer numerical control machine (CNC) in 2013. We had made payments to a supplier who promised to deliver the equipment in 3 months. The equipment was to enable us to go into 3D sign production fulltime.
But for close to eight months, the equipment was not delivered. We even rented and prepared a place to keep the machine, but the rent went waste.
Finally, we received the equipment, getting to the end of 2014, the technician who was brought to train us was not up to scratch.
I quickly booked a ticket to Cape Town to be certified as a Multicam CNC Pro in order to maximize the use of our Multicam Classic entry level CNC. I wasn't leaving anything to chance.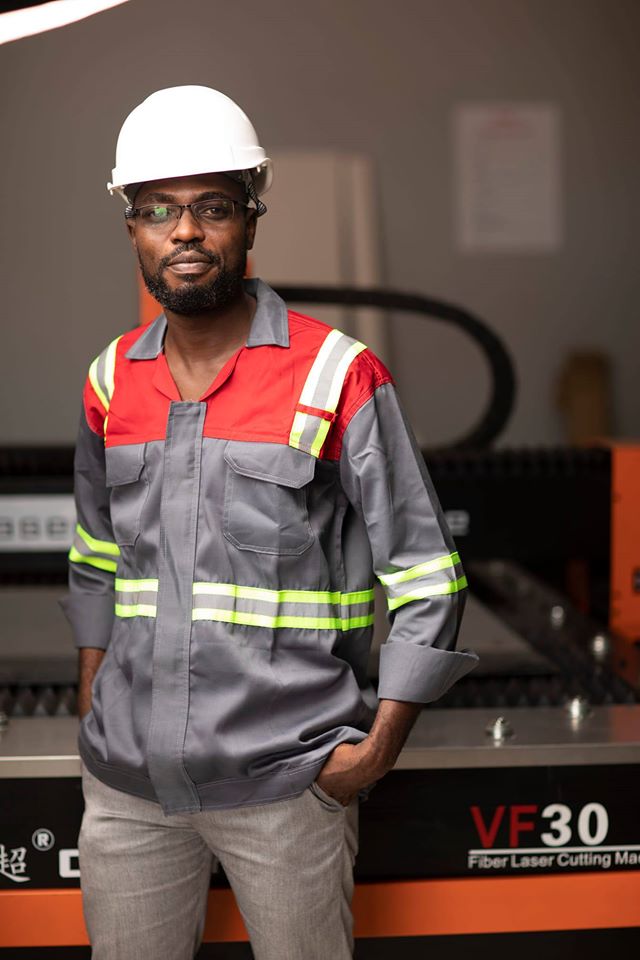 The New Dawn:
My return from Cape Town marked the new dawn.
With the addition of our Multicam Classic, we increased production drastically resulting in upsurge in sales. We expanded and added our Kwabenya Branch to serve our walk-in customers.
In 2017, we broke ground for the construction of the much awaited sign centre, which was on the drawing board for seven years. It was part of our 10 years development plan from 2010 – 2020.
This project came with its challenges – financial and litigation. Construction was stalled for over eight months. It was heart breaking to see a project funded with a bank facility sit idle. In early 2019, we reached an agreement with the landowners, resulting in the resumption of the project. On December 12, 2019, we commissioned the sign centre, which was meant to be commissioned today to mark our 15th anniversary. It houses our head office and workshop.
The commissioning of the sign centre was a great relief, although it came with its maintenance cost. One thing that I have learnt over the years is there is a price to pay for everything.
Our focus was on building the right infrastructure driven by technology. Today, together with my team, we are proud to be part of the Seloart story.
Today here we are with the state of the art Sign Centre. We couldn't have made it this far without our loyal clients. We are grateful to all who made the Seloart dream a reality.
To my team, Happy 15th Anniversary guys.
We can only get better".
Credit: Se lorm(CEO and Founder, Seloart Group)/Facebook
Source: phamousghana.com/Barima Kwabena Owusu