Usually, when we think of the older generation, we think of grandmas and grandpas who spend time all day in front of the television or snoozing all day. But not this grandma! This 90-year-old grandma uploads video game gameplays in her free time!
Meet Hamako Mori, the nonagenarian from Japan who uploads video game videos. Officially named the world's oldest video game YouTuber by the Guinness Book of World Records, Mori has played several well-known titles such as Call of Duty, Dauntless, and even NieR: Automata.
Born on February 18, 1930, Mori's first video was posted on YouTube in 2014. Her video game journey started back in 1981 and she's been gaming for 39 years – a lot longer than how long most of us have been alive, I bet. Just like how much video games have evolved since then, Mori's taste in video games have, too, judging from the mix of several modern video game titles she also plays.
One of the video games she praises is Grand Theft Auto V, which she finds extremely fun to play and has a hard time stopping (we don't blame her, the game is extremely addictive). On top of that, she's kept all of the games she used to playback in the day all this while, and her catalogue is amazing!
She used to upload videos of herself playing video games on her YouTube channel once in a while before then committing herself to uploading once a month or so. However, in more recent months, she's been uploading videos more frequently (hurray!).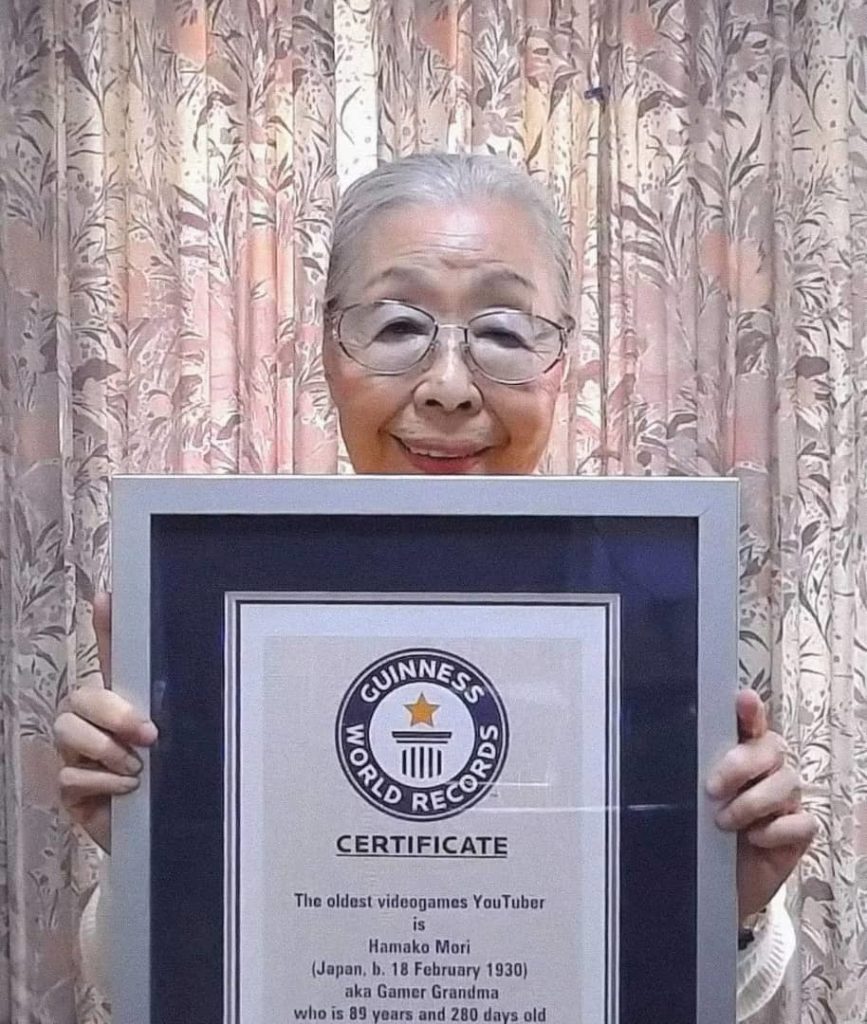 Despite her age, Mori spends quite a bit of time gaming per day – around seven to eight hours daily. She mentioned that she used to play a lot longer when she was younger.
Mori is definitely an inspiration to many, including myself. I have always thought that streaming video games (or even playing them frequently) should stop when I hit around 30 years old and that a career in video game streaming should stop around then due to age.
Mori shows that this notion is definitely far from the truth and it is not wrong to do things we enjoy regardless of our age. To quote George Bernard Shaw, "We don't stop playing because we grow old; we grow old because we stop playing".
Source: Phamousghana.com