Georgia Holt was an American singer-songwriter, actress and model.
She is also notable for being the mother of singer and actress Cher.
The 96-year-old Georgia Holt's demise has been confirmed by Cher. The 76-year-old artist announced the death of his mother on Twitter by writing "mom is gone" and posting an emoticon of a sad face.
READ ALSO: Badjao Girl viral video scandal, sparks outrage online – WATCH
Cher stated in September that Holt had chronic health issues and had been admitted to the hospital with pneumonia.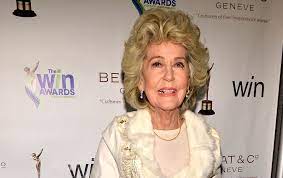 Georgia Holt Death: How Did Cher Mother Die?
Holt's death came after battling numerous illnesses over the last several months.
Source: Phamousghana.com